Dr James Tan Chung Hui
MBBS (S'pore), MRCS (Edin), MMed (Orth), FRCS Orth & Tr (Edin)
Adjunct Assistant Professor (NUS, LKC) and Senior Consultant
Orthopaedic Surgery, Sports & Exercise Medicine
Language Spoken
English, Mandarin, Hokkien, Teochew, Malay
Dr James Tan is a highly skilled
orthopaedic surgeon in Singapore
who has more than 10 years of experience in sports surgery and exercise medicine. Apart from partnering the industry to pioneer advanced and proven treatment techniques, Dr Tan has treated athletes from the Singapore National Teams and professional footballers from the Singapore Premier League and the Young Lions. He is a member of the elite Asian Shoulder and Elbow Group and a founding member of the Singapore Shoulder and Elbow Surgery Society. His expertise is much sought after and he has chaired and instructed at many workshops and seminars in China, South Korea, India, Thailand, Malaysia and Singapore.
Dr Tan graduated from the Faculty of Medicine NUS and obtained Masters of Medicine (Orthopaedics). He is also a fellow of the Royal College of Surgeons (Edinburgh). He received further specialist training in the renowned Department of Sportsorthopaedics, Technical University of Munich, Germany, under the tutelage of Professor Andreas Imhoff.
Dr Tan specializes in treating sports injuries of the knee, shoulder and elbow joints, as well as cartilage and meniscus surgery. He is also well versed in minimally invasive (key-hole) tendon and ligament repair, joint replacement and muscle-tendon transfers of the shoulder joint. In addition, he has published several original research articles on the shoulder and knee joint
Dr Tan is the Principal Investigator of tissue engineering (bone, meniscus and tendon) projects awarded National Medical Research Council grants and collaborates with scientists from Nanyang Technological University, Technical University of Munich, A*Star, Osteopore and Trendlines Medical Singapore. He has a great passion for teaching and is appointed Adjunct Assistant Professor by the Yong Loo Lin School of Medicine, National University of Singapore and Lee Kong Chian School of Medicine.
Specialist Orthopaedic Care You Can Trust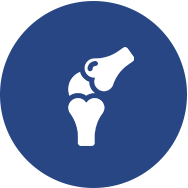 Innovative, Advanced & Cutting-Edge Orthopaedic & Sports Care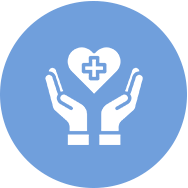 Treatment based on International Best Practices & Robust Scientific Evidence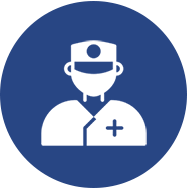 Experienced Surgeon who managed athletes & footballers from SG National Teams & Premier League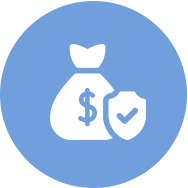 Quick appointments available & insurance claimable for most orthopaedic procedures
Stop ignoring your pain and let us help you get back to an active and pain-free lifestyle. Our clinic will help you find an accurate diagnosis and tailored treatment plan to get you back to doing what you love most!